Israeli Foodpreneurs Adapt Culinary Concepts To Coronavirus Reality.
Israel has been on partial lockdown due to COVID-19 for less than a week now, with authorities taking increasingly stringent measures to stem the coronavirus pandemic. Gatherings of over 10 people have been banned, visits to malls, gyms, public beaches, and parks are not allowed, and, as of this past Sunday, full-service food establishments have been forced to close their doors to the public.
With only takeout and delivery options left, industry operators are scrambling to find ways to cope with the challenges in an effort to minimize financial and other losses.
The new reality that hospitality professionals are facing poses a myriad of challenges. Delivery platforms like Wolt and 10bis collect an average of between 20 and 30 percent of the cost of a menu item, making it difficult for businesses to turn a significant profit on those orders. When the only orders coming in are from those platforms, it is very challenging for businesses to afford to stay open.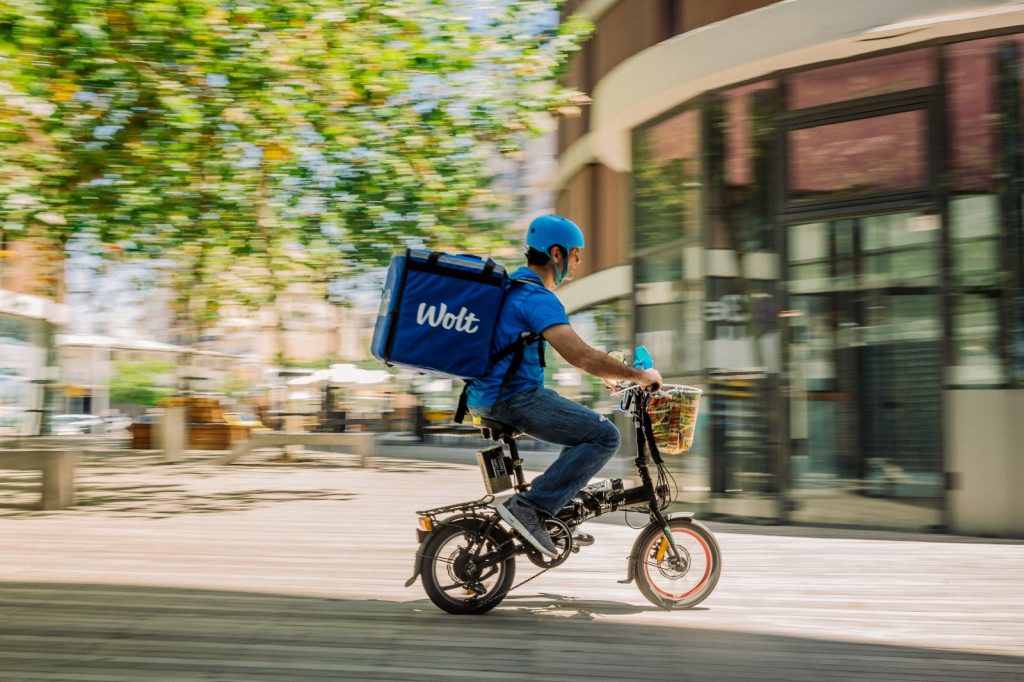 With the unfortunate turn of events, restaurants, bakeries, cafes and local makers that were previously not offering takeout or delivery options have embraced the solution as a way to keep a small part of their staff employed, and the majority of their customers satisfied. However, the onboarding process with such service providers does take time, and, now more than ever, longer wait periods are to be expected due to the exorbitant number of sign up requests coming in.
"In the past couple of weeks, tens of restaurants, most of which do not have any delivery capabilities of their own, have approached Wolt to enlist our delivery services. In order to keep up, we have had to hire hundreds of couriers. We've also adapted our onboarding process to be completely virtual. We are trying to take care of everyone's needs, so we have also instituted a financial relief plan for any Wolt couriers, who operate as freelancers that have tested positive for the coronavirus since we know they cannot and will not work," shares Dvory Kerzhner, publicist for Wolt Israel.
Kerzhner tells NoCamels that Wolt is helping "many restaurants increase their customer base and reach new audiences." Many of the eateries find Wolt's service beneficial as "they do not have to set up and operate their own delivery system (at a very high cost), but rely on an existing platform that offers fast and high-quality delivery so that customers are satisfied and keep ordering again and again."
Wolt's customer base of over 700 restaurants turned to the company's delivery platform even before the pandemic and know its "many benefits," Kerzhner says. Wolt allows "small and large businesses to continue to make a profit even during a crisis like the one now."
Some owners have had to shut down operations altogether, citing a variety of reasons. Prominent Tel Aviv fixtures such as Hudson Brasserie, Claro and Taizu, have all closed their doors to the public, posting statements on their social media accounts with a shared message that, due to the new rules, they can no longer stay open without posing health risks to their employees and customers, but that they hope to be back as soon as the situation improves.
In reality, the fine dining establishments halting operations are just not well suited to undertaking the sharp pivot required to stay in business. Restaurants that serve elegantly plated dishes, placed on freshly pressed white linens and priced above the market average, are not offering an experience that can be replicated with take-out containers on someone's cozy living room couch. On the other hand, with no indication of how long this pandemic will last, it remains too early to tell if some of the operators will need to rethink their decisions in the coming weeks.
Switching gears
Meanwhile, a fair number of proprietors in the food and beverage industry have risen to the coronavirus-occasion, making swift and significant changes in their concepts and daily offerings to do so.
Trendy restaurants like Nit Noi, a brand new Asian fusion pop up located in the Tel Aviv port's Shuk Tzafon farmers market, have switched to takeout only, whereas only days ago, guests were encouraged to dine at the counter. Hospitality giants like R2M Group have expanded delivery offerings for their Delicatessen and Bakery concepts to cities like Ramat Hasharon and Herzliya, recognizing the demand for high-quality baked goods outside of Tel Aviv, too.
Savvy modern farmers like Yarookale have made it possible for customers to order fresh salad greens, herbs and edible flowers to their homes instead of dropping by their south Tel Aviv location, providing access to nutritionally dense foods in a time when most people have been stockpiling boxes of pasta and other shelf-stable grocery items.
Another company, ASHI, that generally wholesales fresh fruits and vegetables only to commercial clients like restaurants and hotels, has made the switch to home deliveries in light of the recent situation, too.
"We will make it work, we have no other choice," says Jo Yaish, who owns the company along with husband Boaz. "We can deliver our fresh produce directly to the clients' doors. They can pay through an app or credit card, so there is zero contact. People are extremely worried that food will run out, or that they will be unable to buy what they need to feed and take care of their families. We will ensure that customers know we can provide what they need, that day or the very next day, and for fair, low prices."
But even successfully making lemonade from a really bad batch of lemons has its obstacles. Revenues are tight, and some owners have had to lay off many, most or all of their employees to keep overhead at a minimum. To try and mitigate this problem, the Israeli National Insurance Institute has offered unemployment benefits to employees laid off due to the coronavirus closures, with their web servers temporarily crashing on Tuesday after over 100,000 visitors tried to apply for assistance in a short period of time.
Fear of contamination between couriers and customers runs deep, and restaurants have had to repeatedly emphasize the stringent sanitation methods that have been implemented in light of recent events. Companies like Wolt have also stepped in to guarantee the option of contactless delivery, easing the minds of wary customers and enabling controlled support for quarantined ones.
Some spots, like Pizza Porto in Tel Aviv, have been sponsoring sarcastic posts such as, "We're sorry. We don't understand. Why is everyone complaining about this beer? What's wrong about not going to work, sitting in bed and watching Netflix, and, most importantly, ordering our food through Wolt, without getting out of your pajamas? If you ask us, it's a dream come true."
Another hurdle these foodpreneurs are facing head-on is designing an effective marketing strategy. At a time when people may be feeling like the end of the world is near, creating engaging content that feels appropriate, and is reflective of the current situation, can be difficult.
Others have been releasing content that plays on the panic-buying that so many Israelis are guilty of committing, including the rush to purchase all of the toilet paper. Abulafia Bakery, with locations in Tel Aviv and a flagship location in Jaffa, teamed up with Wolt to offer frozen versions of their famous baked goods for home delivery, with a promise to include "an exclusive roll of toilet paper" with all orders.
Fast-casual outlet Yashka, named by Fodor's as one of the best Shawarma spots in Tel Aviv in 2018, is also offering a free Corona beer perk, for any orders exceeding 80 shekels.
Israel's new normal
Restaurant, coffee shop, bakery, grocery, and bar owners are not the only ones having to deal with this "new normal." Freelancers working within the food and hospitality realms have had to reinvent their day-to-day as well, pivoting their business models to attract new work, as old jobs, opportunities and contracts have died out with the spread of the novel coronavirus.
For someone like Yotam Ben Bassat, owner of the brand Culinary Host, transitioning from catering large-format culinary events, such as weddings and festivals, to cooking from home for the neighboring area was his piece de resistance, a daring attempt to salvage what's left of a platform that has been banned in totality for legitimate fear of spreading the virus.
"I've always been an optimistic person. I'm just staying focused on this new model with the goal of succeeding. So far, my regular clients have embraced this approach and I hope to reach a new and diverse clientele through this effort as well," Bassat tells NoCamels via email
In contrast, chefs like Felix Rosenthal of Felix Chef Kitchen that specialize in family-style meal delivery, and already has a strong client base, have added additional dates to their delivery calendars to keep up with the growing demand for food catered by private chefs.
Perhaps the most innovative concept being brought to life amidst this crisis is a live wine-tasting hosted by Dor Zalel, founder of the Facebook-based Foodies Community. What makes this exploratory wine session unique is that each participant receives delivery of three bottles of wine, paired with complementary sensory aromatics, to their home, and then, at the right date and time, tunes in to a live Facebook webinar with a prominent local sommelier that virtually guides them through the tasting.
"It was very ironic. We scheduled this webinar over two months ago, long before this coronavirus dilemma entered our lives. We curated this platform to match what we saw as a growing desire from people who want to experience culinary events or attractions without leaving their homes, or having to attend with the same group of people, over and over again. And then the coronavirus hit," Zalel tells NoCamels.
When asked about how he thinks the program will fare, he says that on one hand, "the crisis reaffirms the need for more workshops like these. On the other hand, we are all stuck in a place with little to no financial certainty or guarantees for our personal wellbeing, and people are hesitant to make concrete plans given the current state of affairs."
Time will tell
The rate at which the Israeli government is adapting regulations to effectively fight the COVID-19 pandemic may be painful for citizens to internalize. Some have been treating public safety stipulations as mere suggestions. At a live press conference on Tuesday evening, Prime Minister Netanyahu admitted to having seen photos and videos of Israeli citizens at the beach, eating out and, in response, made a desperate plea. "This isn't a child's game. It is a matter of life and death. In this pandemic, love means keeping your distance."
If the situation does not improve soon, the measures put in place for businesses in the food and beverage spheres may worsen to the point where most businesses will have to shutter completely.
According to the owner of Shroitman Bakery in Tel Aviv, chef Eran Shroitman, his business will never have to close because the government considers it to be a provider of an essential and basic food item: bread.
"In the event of a complete and total economic shutdown, we must continue to bake our bread in support of the community and people that need this sustenance the most," he explained. The highly regarded baker tells NoCamels that business has been slower than usual. But the bakery will soon be introducing home deliveries to help alleviate the decline in in-store sales.
Not having a dedicated governing body that is responsible for representing the Israeli restaurant industry nearly guarantees that, especially in times like these, there is almost no one to advocate for them, encourage innovation and fundamentally support the many hundreds of small to medium-sized businesses owners facing economic instability. The only option for these foodpreneurs is to band together and share resources, but only time will tell if what they have managed to put together will be enough to endure what is to come.
By Liz Vaknin,(NoCamels)